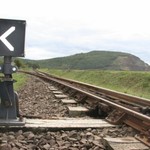 29 September 2015 - Passing the forest railway construction in accordance with Schedule section between Márianosztra and Nagyirtás - informs András Mizik projectmanager, Ipoly Ncl. Tóviki hunter's house in a press conference.
Hungary is one of the most romantic lines, alpine forest railway in rebuilding and makes it suitable for tourism purposes - using EU funding – at the Börzsöny Ipoly Forest Ncl. Will go to the Börzsöny solar powered trains the forests after to start operating next summer.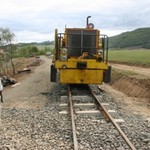 The track control of the work is done. The construction of the railway started construction of buildings and started procurement of rolling stock (train engines, wagons and two solar-powered electric vehicle) as well.
The development is intended for the reconstruction of tourist romantic lines, alpine-style forest railway between Szob and Nagybörzsöny, missing - Márianosztra and Nagyirtás between - the construction phase.
The investment will not only expand the Börzsöny Mountains tourist offer, but also allows the inner areas of the region is environmentally friendly approach.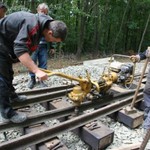 Managed by the Ipoly Forest Ncl. Börzsöny areas include natural assets and a substantial portion attractions. The main activity of the company's forestry and wildlife management, forest management and related services, will also focus on the expansion of public welfare functions of forests as well. In its activities, it strives to nature guests visiting meaningful, yet responsibly spend their free time.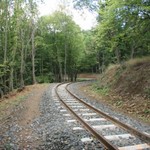 The decommissioned in 1978 after a serious accident, reconstruction of the railway track from May onwards is expected to last until the end of October. Tourists as planned next year, will occupy realized early summer of EU development aid.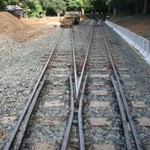 József Tóth, Transinvest the part of the contractor said that the track parameters specific special solutions required the designer and contractor alike. The straight sections use the standard rail tracks, tight corners and incorporated into the lighter weight, rails used on the narrow gauge tracks.