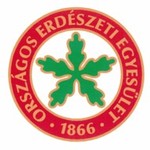 21 June 2015 - Kaposvar, 26-27 June 2015 will be held in about 600 of participants in the 146th Carpathian Basin forester meeting.
Kaposvár third time after 1960 and 1993 will be invited to the Somogy county foresters domestic colleagues and delegates from neighboring countries.
The event base at the Kaposvár University. The programs of Zselic forests, the lake and Deseda Kaposvár related.
After the opening ceremony seven programs starts: the Zselic Forestry; Tourism and public welfare of the Zselic; The hunting Lábod; Land use in the Zselic Nature Protection Area; Sightseeing in Kaposvár, the Deseda Lake & Forest Park; The private forestry in Somogy; The discovery of the night sky, Hungary's first-Star Park in sky.
The Zselic professional programs provide answers to current technical and social issues. The Lábod trip to inspect the famous hunter-present of forest, walking in Kaposvár and provides an outlook on the cultural participants.
20:00 dinner and traditional friendly meeting will be the university sports hall.
The next day, 10:00 - 13:00 will be held in the Auditorium of the university festive general meeting.
The Somogy forests and foresters message of the event's motto is "value-added forestry" Somogy's going on!
The day immediately preceding the meeting will be held in the "Forester of the Year 2015" competition meetings.