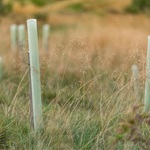 By Jack Haugh Deputy Editor - forestryjournal.co.uk – 30-03-2023
A PROPOSAL to spend Ł20 billion on carbon capture technology while setting aside nothing new for woodland creation has been criticised by industry figures. 
Boosts for offshore wind also form a central plank of a new energy plan to "power up Britain", according to ministers' first step in their response to Joe Biden's multibillion-dollar investment in green technology.
Pitched as a plan to guarantee the UK's energy security, while also avoiding the "distortive" impact of the US Inflation Reduction Act, today's strategy document comes with no new government spending and almost no mention of trees. Forestry is contained within the 1,000-page blueprint just once. 
ndustry figures have questioned the government for prioritising Ł20bn on carbon capture, when 'proven concepts' such as agroforestry are already suffering from a lack of investment. 
"Why is the government failing to implement the best solutions for reaching net zero?" Gareth Morgan, Soil Association head of farming policy, said. "A key solution is combining trees with crops and livestock in agroforestry. More trees on farms would capture carbon and provide a habitat for our depleted wildlife. They also boost farm resilience through shade, shelter and healthy soils that capture carbon and protect against floods and drought.
"Government must incentivise a farmer-led tree revolution." 
The UK is falling well short of its goals to plant 30,000 hectares of new woodland each year, putting not even half of that in the ground in the 12 months prior to the end of March 2022. The country remains the world's second-largest importer of timber, with 80 per cent of its woods coming from abroad. 
Among the government's list of repackaged announcements are Ł160 million for port infrastructure to help expand offshore wind; support to insulate homes; establishing Great British Nuclear; offering Ł5,000 grants towards heat pump insulation and Ł10 billion to UK Export Finance.
More than Ł380 million will also go towards improving the number of electric vehicle charge points and infrastructure while the heat pump grant has been extended to 2028.
A spokesperson from the Landworkers Alliance said: "If the government has Ł20bn to spend on carbon capture, why not use trees? 
"Woodland is an effective way to store carbon, so why not support agroecology/agroforestry instead of continuing to push technological solutions that prop up our dependence on fossil fuels?"
Environmental groups said the plans – which are expected to form the basis of the government's revised strategy to meet its net zero ambitions– also risk falling short of meeting legally binding climate targets, which could trigger further court action.
Professor Nick Eyre of the University of Oxford said: "The Government has missed an open goal here."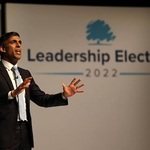 Prime Minister Rishi Sunak said: "When global energy supplies are disrupted and weaponised by the likes of Putin, we have seen household bills soar and economic growth slow around the world.
"We have stepped in to shield people from its worst impacts by helping to pay around half the typical energy bill.
"But we are also stepping up to power Britain and ensure our energy security in the long term with more affordable, clean energy from Britain, so we can drive down energy prices and grow our economy."