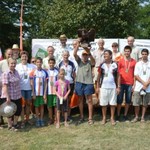 17 August 2015 - It ended the 22th European Forest Orienteering Championship; in Sweden next year will be held the championship
The most successful nation Award - which now for the first time in the history of the competition were handed over - the Hungarian runners have won the European Forest Orienteering Championships organized 22 (EFOL).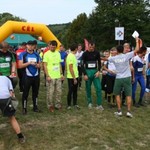 Competitors from 15 countries started the relay event Saturday in Pecs-Árpádtető forests; rifle shot started to compete in a forest. The varied terrain fulfilled distance runners between 2 and 4 km, the biggest challenge was the heat. The relay race is finished number 22 EFOL throughout the week- that, launched by Hungary could appear for the third time.
At the end of the race announcement of an award they are handed over: for the first time this year appreciated the most successful nation. The Zsolnay porcelain eagle flew into the hands of the Hungarian team; Only six points were preceded by the Norwegians and the third place was conducted by the Polish runners.
The closing ceremony deducted EFOL- flag, in addition to the sounds of orienteering anthem, which was taken over by the Swedish team leader, because next year they will be held in the European forest orienteering championships.
Concluding his speech the president above that, Martin Gaiglas pointed out: forestry runners running on the roads, which are used for hundreds of years for forestry purposes, such as orienteering is a sport in which athletes protect nature.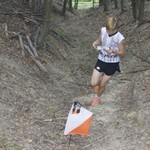 The competition, launched in Latvia Strenči was launched in 1994, mainly forest workers, foresters educated professionals, forest owners, forest contractors or closest family members an opportunity to test themselves.
The field trip program, international exchange and cultural programs are also included, which reported a great opportunity to develop new relationships.
Above that of the final event logs machine and sawing demonstration with virtuoso elements presented in the Hungarian-lumberjack sports team, the Stihl Timbersports Show more colorful.